A gunman remains at large amid an ongoing shooting situation at a Southern Florida high school, the Broward Sheriff's Office warned.
There are victims from the incident at Stoneman Douglas High School in Parkland.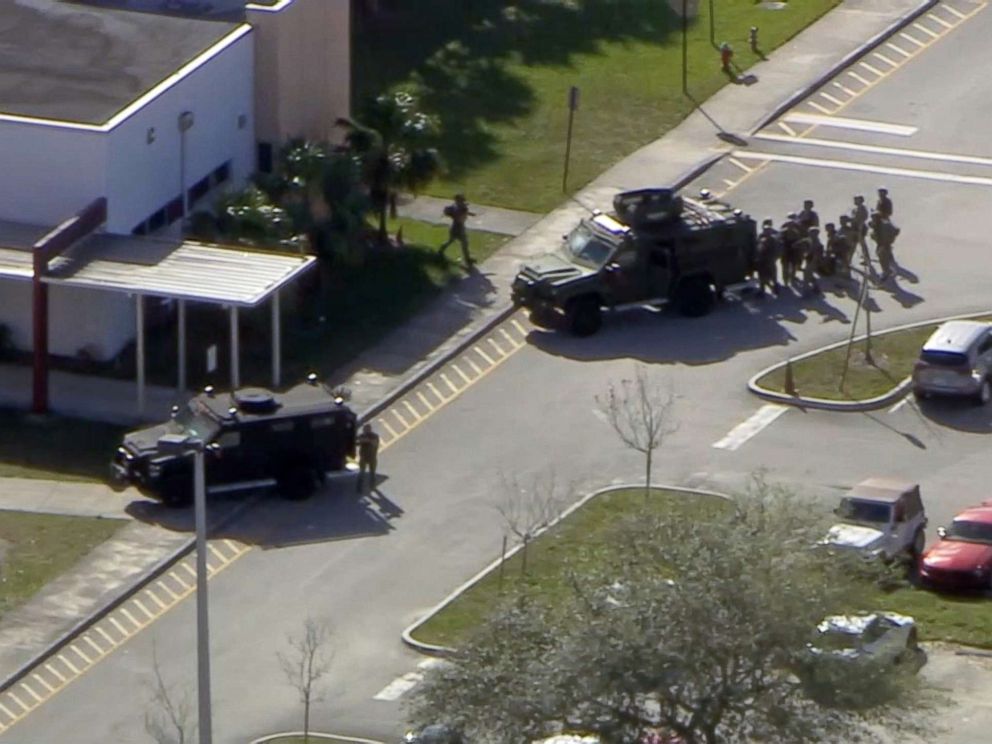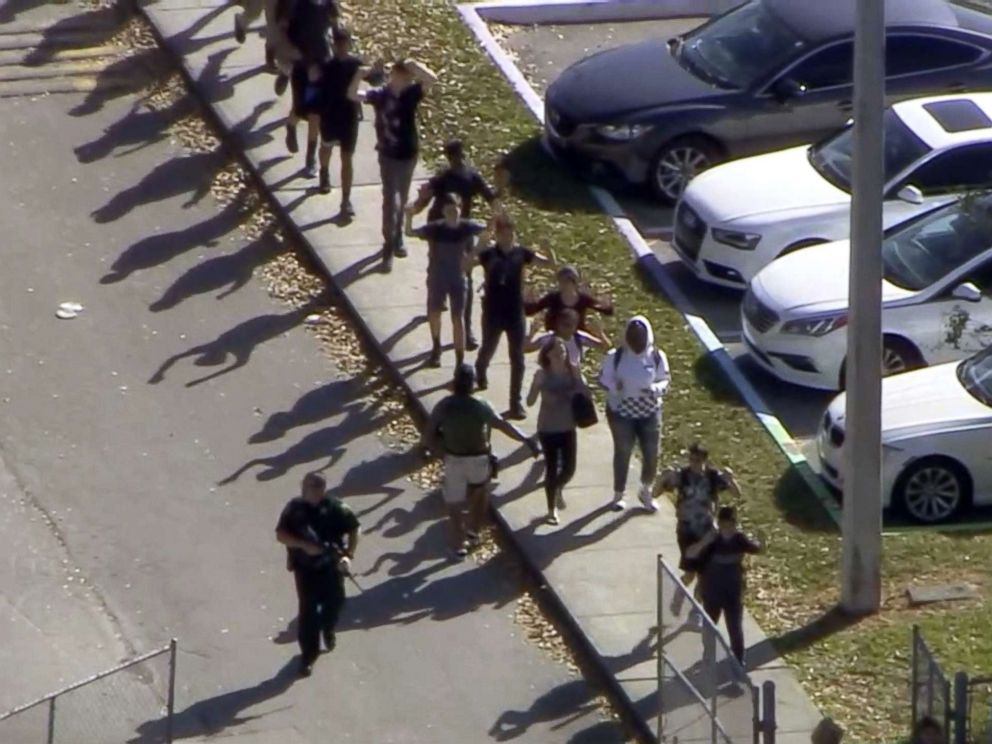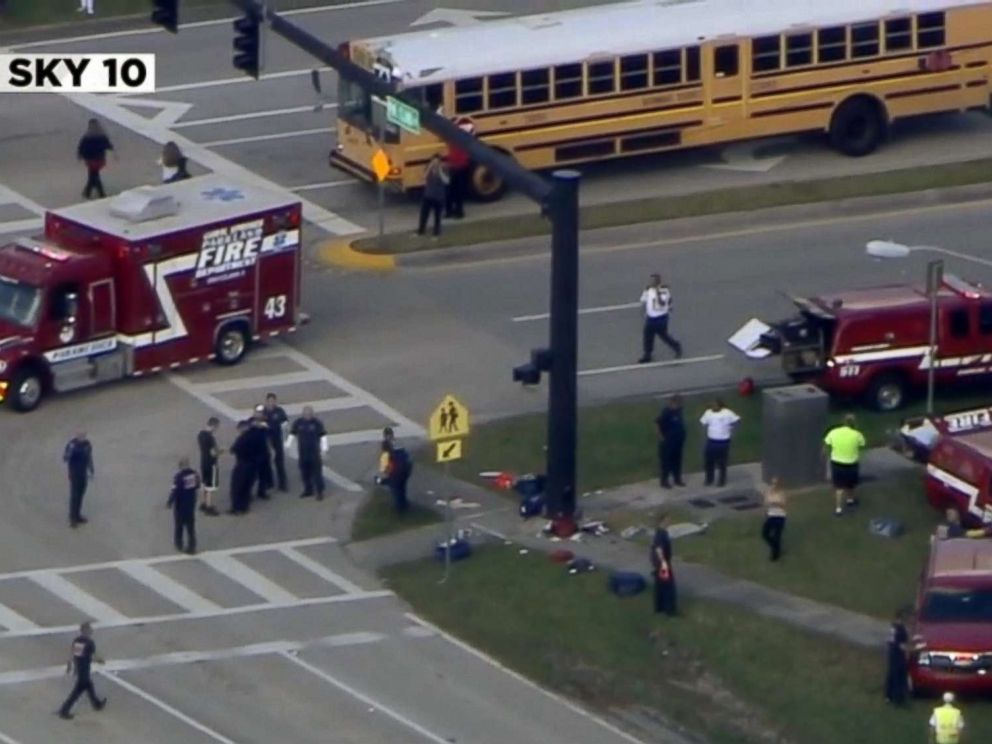 Students with bookbags were seen sprinting out of the building as authorities with guns drawn swarmed the school. Other students were seen lined up one by one, leaving the area in an orderly fashion. Some students were hysterical, reported ABC affiliate WPLG.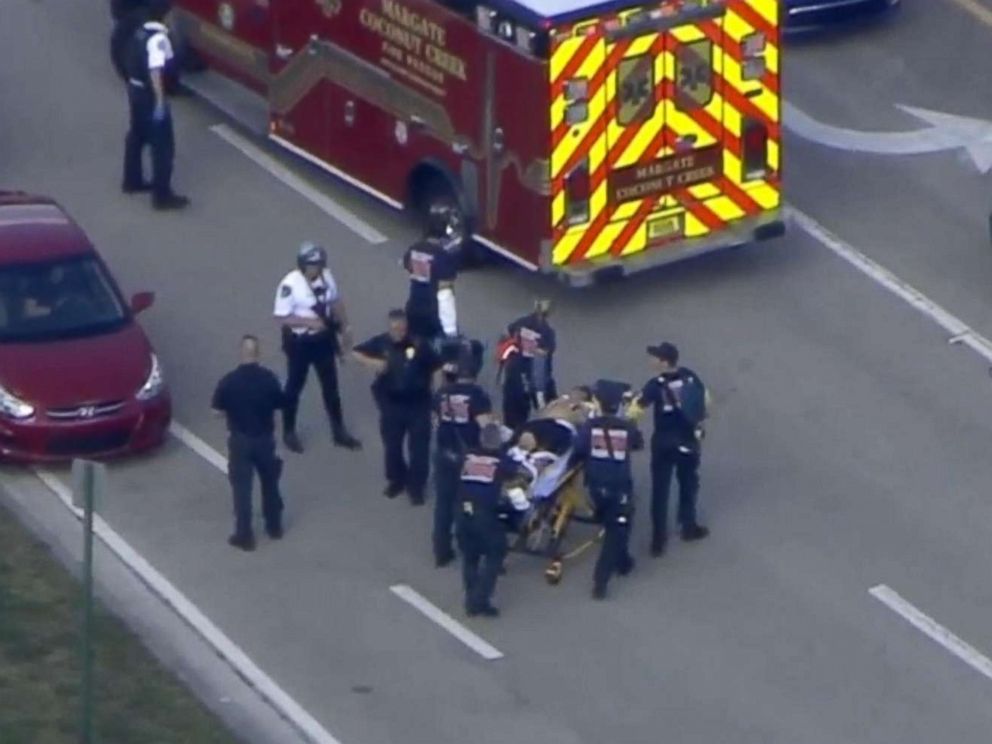 One mother shaking with worry told WPLG her daughter said she was OK, huddled in a locked classroom.
"She's terrified," the mother said. "She said she heard the gunshot."
"I'm glad that she's able to text," the mother said.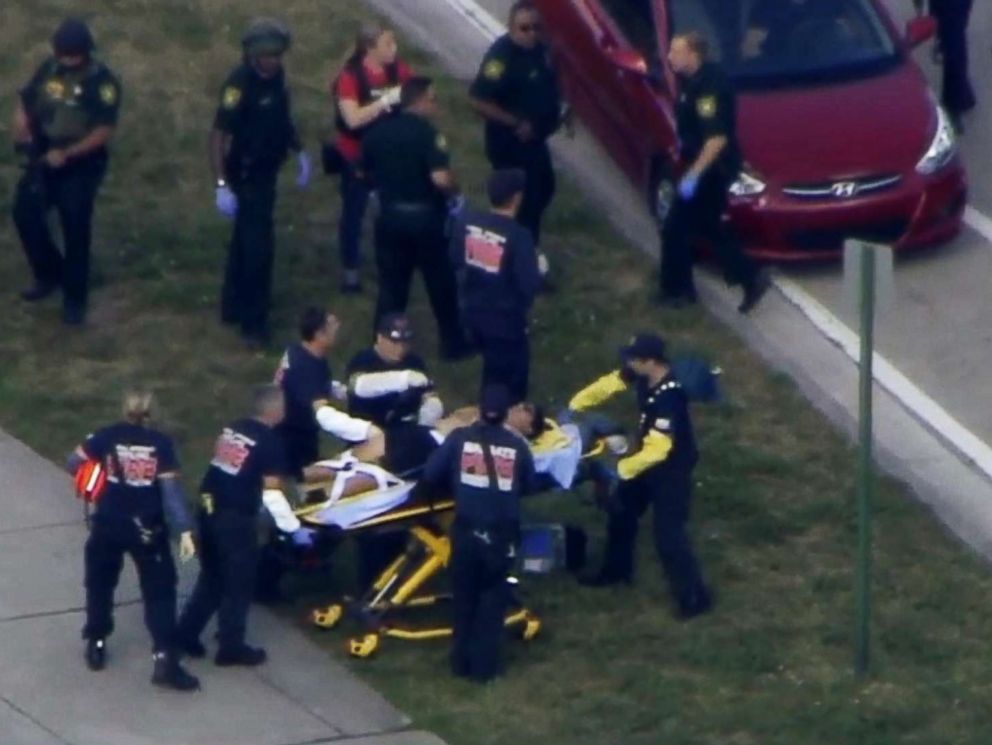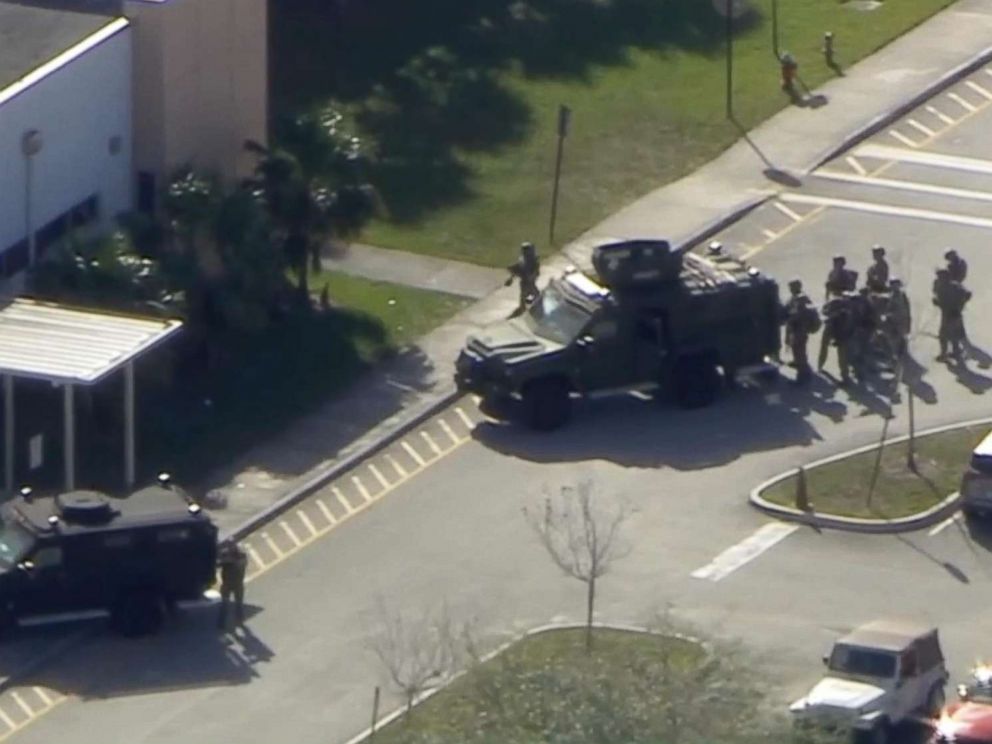 Officials urged the public to avoid the area.
The FBI and ATF are responding.
White House deputy press secretary Lindsay Walters said in a statement, "The president has been made aware of the school shooting in Florida. We are monitoring the situation. Our thoughts and prayers are with those affected."
Additional information was not immediately available.
This story is developing. Please check back for more updates.